Goulburn, NSW
Historic Lansdowne Park to change hands
Tracie Simon's family has held Goulburn's Lansdowne Park since 1952 when her grandparents secured ownership.
The heritage-listed homestead and 14ha precinct is steeped in Australia's convict history and holds historical significance as one of the city's oldest properties, which includes a large stone ballroom, convict-built stone coach house and stables, convict jail, guests quarters and an irrigated vineyard.
Ms Simon - who was baptised on the property - and her husband Mark relocated from Sydney's northern beaches nine years ago to be closer to family, and took on sole responsibility of Lansdowne Park for the last three years.
The couple restored the main homestead with its polished concrete and original hardwood timber floors, pressed metal ceilings, ultra-modern kitchen and bathroom, wraparound veranda, two slow combustion wood fireplaces and reverse cycle air-conditioning.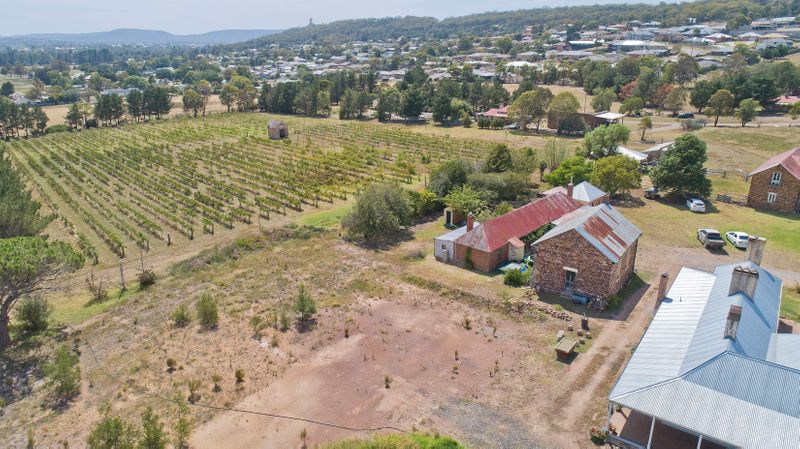 "The history is incredible when you think about it, The homestead was built in 1825 and Goulburn was Australia's first inland city. This would have to be one of Australia's oldest properties."

"The homestead was a hut originally but has expanded over the years," Mr Simon said.

"We did an extensive renovation which took more than 12 months but it's all heritage and overlooks Goulburn. The land holding is 35 acres so it's a big block, so close to the CBD with a fantastic aspect."

"Whoever purchases the property, I think the integrity of Lansdowne Park will always be kept," Mr Simon said.

"I think it's a feeling when you go into the property, when you look about at the convict-built stone buildings. Lansdowne Park also used to be a Cobb & Co where men would sleep in the rooms which are still here, with the draught horses in the stable. The history of Australia is all right here. People drive in just to have a look and they all say there's an incredible feeling."

"Goulburn is about the people. We've made lifelong mates and friends here. Nothing beats living on a parcel of land like this and sitting on the deck with a wine at sunset looking at the town below."
More Great Australian Stories
It's not about changing the world, it's about changing the world for our customers.
—
Because it's your story to write, your dreams to fulfil and it's our job to help you find it.